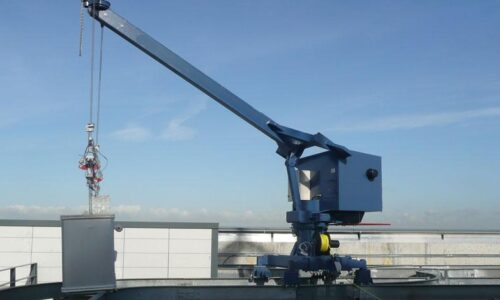 Date: 2007

Address: Tower Hamlets, London

Client: Barrett Homes / Halpern Architects
Elektron
The Elektron Development site is situated on the north side of the river Thames directly opposite the Millennium Dome. Above 4 – 5 storeys, the site enjoys fantastic panoramic views of Canary Wharf to the west and the river to the south.
The opportunity to exploit these views generated the design of one 25 storey building and two 22 storey buildings providing 437 residential apartments.
Integral Cradles received the order to carry out the installation of 6 Building Maintenance Units (BMU's) on complex track systems. The BMU's were installed during 2007 and have been designed specifically to cope with the intricate subtleties of the building façade.
This cost effective solution is still working perfectly today.