 Our culture is shaped by our drive to create the most innovative and effective solutions for our clients, enabling building maintenance to be carried out on the most challenging structures in the world. This is brought about by our people, some of the most talented in the industry, with a passion for redefining what is possible. It is our people that bring the requirements of our clients to life in a truly awe-inspiring way.
Integral Cradles is a vastly experienced, professional organisation that has a successful track record of creating unique façade access solutions, involving some of the most impressive building maintenance units and storage solutions for some of the largest and most respected clients in the construction industry.
Our project teams are important collaborative partners in the creation of successful operational skyscrapers, which often become part of the recognised skyline of large cities like London. In doing so, we align our way of working with our contractual partners in the construction industry, so that our bespoke solution is factored into the design and becomes part of the fabric of buildings.
We pride ourselves on being an open, friendly and forward-thinking organisation; a great place to work and to do business with. Safety is the foundation on which all our projects rest. We also believe every organisation must take responsibility for the impact its work has on the environment, and we plan our projects according to the principles of BREEAM (Building Research Establishment Environmental Assessment Method), the world's leading sustainability assessment for masterplanning projects, infrastructure and buildings.
Values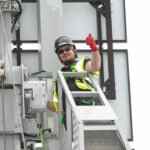 Safety
Safety underpins everything we do. In fact, we only go ahead with any action when it is proven to be safe. This approach protects the safety and wellbeing of everyone on site, from our team to subcontractors, and all building users.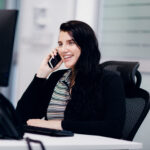 Customer Service
We are privileged to work with some of the leading names in the field of architecture, building development and construction. We have a strong track record of forming collaborative relationship with our customers and supply chain to get the best results possible.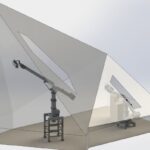 Innovation
To excel and stay at the forefront of our industry, we embrace innovation. This means not only using the latest technology but taking an innovative approach in the planning, design and methodology of each access solution, to get the most effective – and cost-effective – result.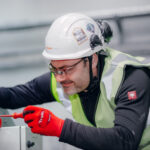 Reliability
Reliability comes through experience. We have a proven track record, acquired through many years of success – including delivering bespoke solutions for many high-profile skyscrapers. Integral Cradles has become a trusted name for high-quality access solutions.