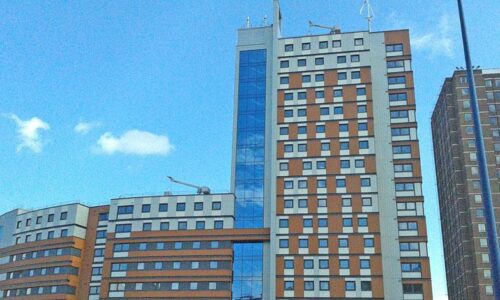 Date: 2012 - 2013

Address: Aston University, Aston Gate, Birmingham

Client: BAM Construction / Aston University / Lewis & Hickey Architects
Aston University, Phase 2, Birmingham
Integral Cradles Ltd secured this significant order during 2012 to provide all the bespoke access systems on the Lewis & Hickey Architects' designed Phase 2 of Aston University. The new scheme consists of four residential blocks providing 2400 en-suite student bedrooms as well as ancillary accommodation such as common and games facilities.
The project is part of Aston University's £214m investment in accommodation that will ensure high quality, well-maintained rooms on campus for many years to come.
The façade access equipment provided consists of two fully powered BMUs with a fixed jib reach and a pair of removable Davits providing access to all external facades. The BMU functions include powered traversing, powered slewing body and jib head, and incorporates a lifting beam with a safe working load of 300kgs.