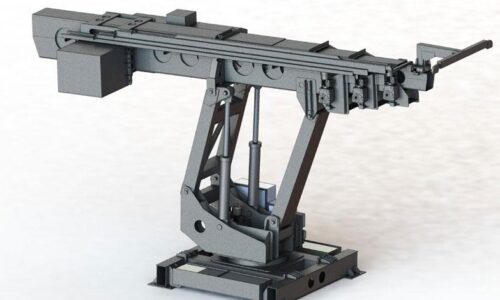 Date: 2014 - 2015

Address: Unit 8 New Providence Wharf 1 Fairmont Avenue London

Client: Balfour Beatty
Providence Tower
Balfour Beatty are constructing the 43-storey Providence Tower residential scheme, within a build contract in excess of £110 million. The project will deliver 343 residential units within the tower, with 141 units located within the 12-storey curved podium adjoining the tower.
On the tallest tower Balfour Beatty has ever built, they have handed the responsibility to provide access equipment onto Integral Cradles. We are providing a static BMU with a telescopic jib with a 4-stage reach of 20.85m. The BMU has been designed to fit away from sight in the small parking space provided. This project will be an engineering success for Integral Cradles and their Spanish sole supply partner, GinD.
In addition to the BMU, Integral Cradles Ltd will provide a number of safety lines on the various roofs, to provide safe access to unprotected areas of the roof.